Original Hentronix Automatic Chicken Door Opener/Closer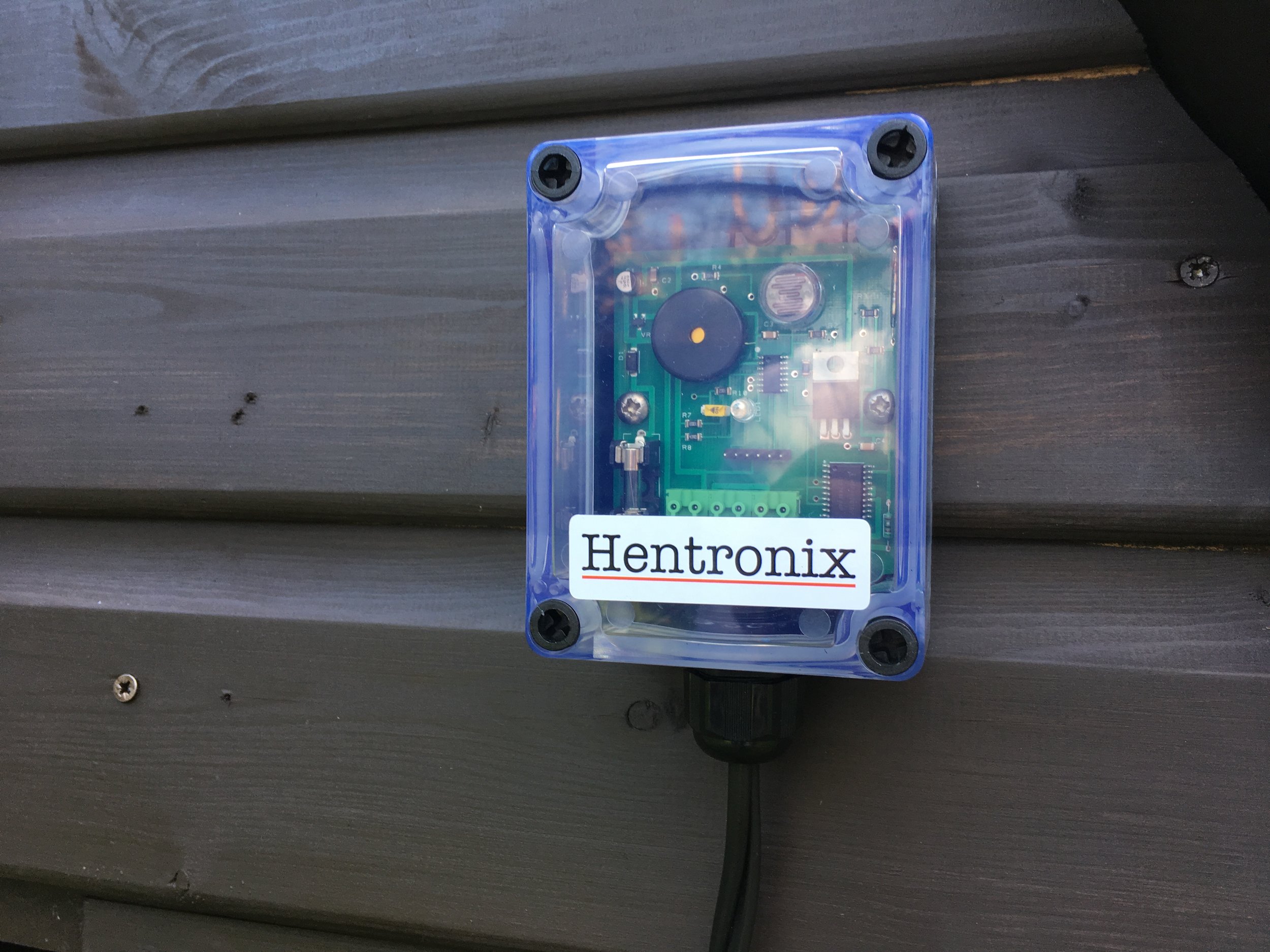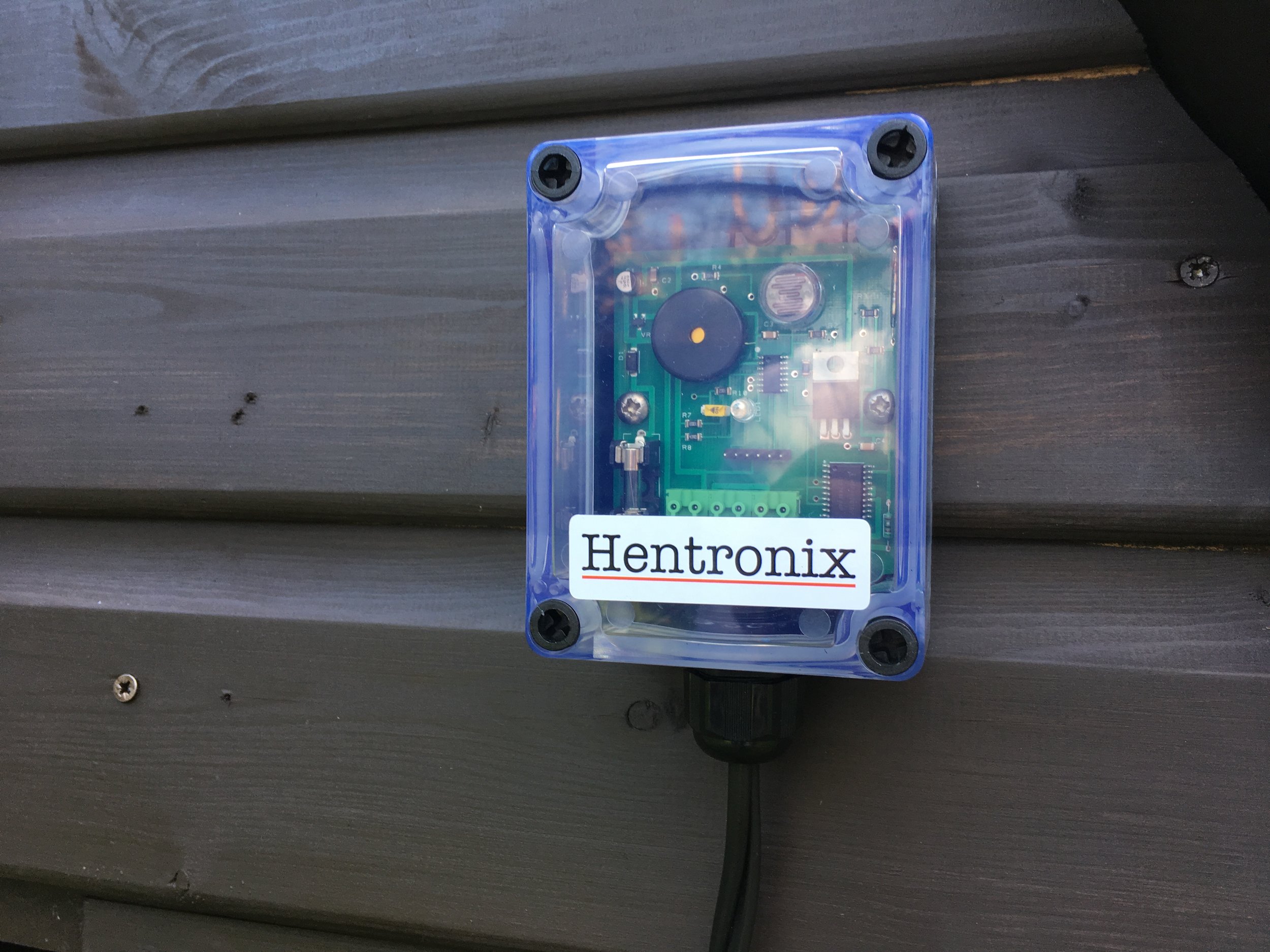 Original Hentronix Automatic Chicken Door Opener/Closer
Approx. $170 USD/€138 EUR (Exc. 20% Tax for UK and EU Customers)

Our famous automatic chicken door opener/closer! The original. Works on vertically-sliding, horizontally-sliding and side-hinged doors! All you need is 45cm of space to mount it.
New installation video for vertical-sliding doors! Click here (or see bottom of page!)
✅ Perfect for looking after your chickens' safety if you're going away on holiday, home from work late, or just fancy a bit more time in bed in the morning!
✅ Next Day Delivery via UPS Available to UK Addresses
✅ Works on vertically-sliding, horizontally-sliding and side-hinged doors!
✅ Can be adjusted to move doors up to 24cm
✅ Highly adaptable and customisable by you to your coop situation
✅ Made from the highest quality weatherproof products available - including brass, stainless steel, and aluminium
✅ Self-locking - predators cannot open the door once the door is closed - guaranteed!
✅ Solar panel gives your unit power all year round using the best solar panels on the market. Comes with 3m of cable. Flexible, robust, and no breakable glass!

✅ Comes with fittings, solar panel, general fitting instructions, and waterproof battery box.
✅ Manual opening/closing feature
✅ Opens at sunrise and closes at dusk completely automatically. It's possible to set a custom opening time after sunrise with this unit, or you can just let it do its thing! If you want to take more control, you can now completely customise so many opening/closing (and lighting!) options using our amazing new smartphone app (click here)!
✅ 2 Year Guarantee, and a huge library of spare parts for the future, meaning you have an opener/closer for life, not just a couple of years
For videos of how to fit this unit to different types of coop door, please click here!

Please select whether you would like the Hentronix Battery Unit before placing your order. Whilst your unit does come with a solar panel, the solar panel recharges the battery which acts like a power reservoir and therefore needs a battery to function. You can select the battery option by clicking here or on the Main Store. In either case, please 'Add to Cart' on both the battery and the automatic door opener before paying for your order!
Please note that if you cannot select shipping for your particular country, please get in touch with us at info@hentronix.co.uk and we will be more than happy to find a shipping solution for you.